Regulatory compliant data security to protect PHI, PII, and vulnerability assessment with ransomware protection for endpoint security
HIPAA IT Network Security Analysis: External Penetration Testing and Vulnerability Assessment
Healthcare information management becomes more automated every day. Networks are more complex now than ever and are made even more so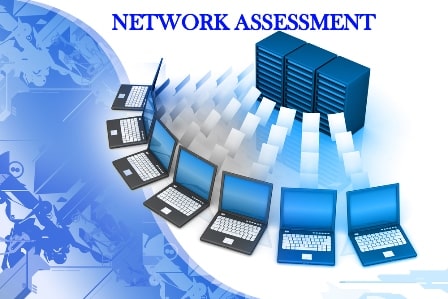 when EHR, lab systems, radiology, and the other systems used for diagnostics and treatment are added to the sources and uses of this information. All of them impact care delivery directly, and the professionals and patients alike are more reliant upon them than ever. As such, this system forms the nervous system of the institution, and just like its counterpart, must communicate freely and immediately to all the parts it serves and connects.
IT network security vulnerability assessment is one of the most important aspects to comply with HIPAA security rule requirements. Many healthcare organizations are unaware of the fact that according to the HIPAA rules it is important to have this assessment done on a periodic basis. Organizations are also unaware of the vulnerability of IT network open ports, their anti-virus is not updated, missing patches, unsupported operating systems like Windows XP, and some systems have expired anti-virus. There is also a high risk of cyber-attacks, so it is important to safeguard your intellectual property, company secrets, financial data, and client information.
Call us now at 515-865-4591 or email us at Bob@hipaatraining.net for all your IT Network Security Assessment, testing, and implementation need.