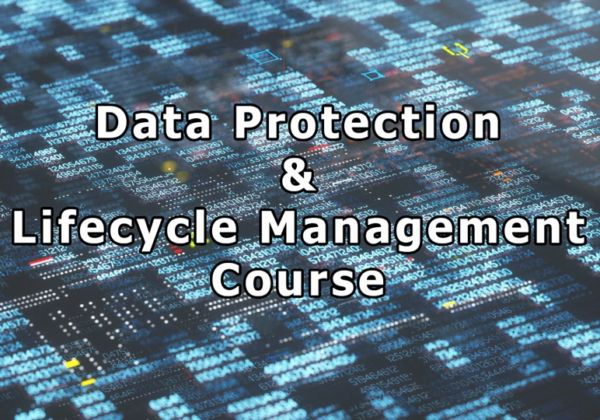 Data Protection & Lifecycle Management Course ensures that you are protecting your data in all its forms while preventing losses, leakage, and breaches.
Audience: A company having access to confidential information of the client or its own trade secrets, proprietary information, that needs to be protected should train its employees, volunteers, Interns, vendors, and others who may be in contact with that information.
Example: Employees, Volunteers, Interns, Vendors, Business Associates, etc
Course Details
Avg Completion Time: 50 Minutes
Format: Online Self-Paced Training
Access: Online Access for 60 Days
Certificate of Completion: Yes
Certificate Expiry: 1 Year
Audio: Yes
License: Single User
Course Outline
Agenda
Personal Data
Sensitive Personal Data
Data Protection Objectives
Data Protection and You
Information Lifecycle Phases
Organizational Policies
Data Access, Sharing, and Dissemination
Program Implementation and Compliance
Control Categories
Control Functions
Media
Marking
Handling
Storing
Destruction
General Security: Where it begins
Progress
Data Protection Principles
How to Meet Data Protection Principles
Employees Responsibilities in Data Protection
Respecting Customer's Data Privacy & Rights
Disclosing Personal Information over the Telephone
Information Security Risks
Email us now at Bob@hipaatraining.net or call (515) 865-4591 if you have any questions about this course and who should take this course.
USER RATING:
HIPAA Training is rated 4.7 out of 5 by 3821 users.
Testimonials
This was a solid course covering data protection fundamentals. I both enjoyed it and recommend it.
The content in this seminar is valuable for any individual working in an environment where the protection of data is critical. I learned more than I thought and reinforced information I previously obtained.
Great program! This was a very informative and user friendly class