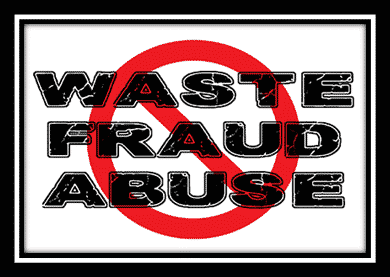 What is Medical Fraud, Waste, and Abuse (FWA)?
Fraud – Is the intentional deception or misrepresentation that an individual knows, or should know, to be false, or does not believe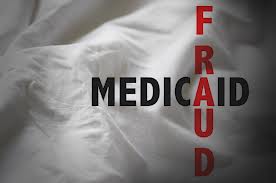 to be true, and makes, knowing the deception could result in some unauthorized benefit to himself or some other person(s).
Fraud involves making false statements or misrepresentation material facts in order to obtain some benefit or payment for which no entitlement would otherwise exist. The acts may be committed for the person's own benefit or for the benefit of another party. In order to be considered fraud, the act must be performed knowingly, willfully, and intentionally.
Waste – An attempt to obtain reimbursement for items or services where there was no intent to deceive or misrepresent, but the outcome of a billing error caused unnecessary costs to the involved companies. Waste includes overutilization of services not caused by criminally negligent actions. Waste also involves the misuse of resources.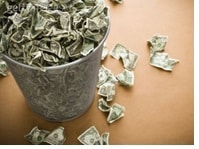 Waste means over-utilization of services or practices that result in unnecessary costs. Waste also refers to useless consumption or expenditure without adequate return or an act or instance of wasting.
Abuse – Describes provider practices that are inconsistent with sound fiscal, business, or medical practices, and result in:
An unnecessary cost to the Medicaid and Medicare program;
Reimbursement for services that are not medically necessary; or
Services that fail to meet professionally recognized standards for health care.
It also includes recipient practices that result in unnecessary costs to the Medicaid and Medicare program. Abuse is similar to fraud except that there is no requirement to prove or demonstrate that abusive acts were committed knowingly, willfully, and intentionally.
Who is required to take the Medical Fraud Waste and Abuse Prevention (FWA) course for Medicare/Medicaid Compliance?
Every year billions of dollars are improperly spent because of FWA. It affects everyone – including you. This training will help you detect, correct, and prevent FWA. You are part of the solution. Combating FWA is everyone's responsibility! As an individual who provides health or administrative services for Medicare enrollees, every action you take potentially affects Medicare enrollees, the Medicare Program, or the Medicare Trust Fund.
All Part C and D first tier, downstream, related entities (FDR), including Medicare Advantage organization (MAO) who administer the Part D drug benefit or provide health care services to Medicare Advantage enrollees.
Examples:
Hospitals, Private Clinics, Doctors, Physicians, Nurses, Medical Schools, Medical Students, Medical Office Staff, Dentists, Chiropractors, Physical Therapists, Massage Therapists, Radiologists, Cardiologists, Hospice, Nursing Homes, Home Health, Durable Medical Equipment providers, etc.
Mental Health Providers
Pharmacy Benefit Managers (PBMs)
Pharmacies and pharmacists
medical health plans, dental, vision, flexible spending accounts that work with MA part D programs
Claim Processing Firms
Which regulations requirements will be met after completing this training?
This training module will assist Medicare Parts C and D plan Sponsors employees, governing body members, and their first-tier, downstream, and related entities (FDRs) in satisfying the annual Fraud, Waste, and Abuse (FWA) training requirements in the regulations and sub-regulatory guidance at:
42 Code of Federal Regulations (CFR) Section 422.503(b)(4)(vi)(C);
42 CFR Section 423.504(b)(4)(vi)(C);
CMS -4159-F, Medicare Program Contract Year 2015 Policy and Technical Changes in the Medicare Advantage and the Medicare Prescription Drug Benefit Programs;
Section 50.3.2 of the Compliance Program Guidelines (Chapter 9 of the "Medicare Prescription Drug Benefit Manual" and Chapter 21 of the "Medicare Managed Care Manual").
Sponsors and their FDRs may use this module to satisfy FWA training requirements. Sponsors and their FDRs are responsible for providing additional specialized or refresher training on issues posing FWA risks based on the employee's job function or business setting
How often is this training required?
New employees must complete the training within 90 days of hire. All employees must complete it annually thereafter.
Benefits of taking this training
Comply with all applicable laws, regulations, and State Medicaid and CMS requirements;
Avoid fines and penalties due to non-compliance
Report suspected violations.
You will be able to conduct yourself in an ethical and legal manner.
You will be able to act fairly and honestly and adhere to high ethical standards in all you do;
Why are you required to take this training?
Compliance is everyone's responsibility. An effective compliance program fosters a culture of compliance. To help ensure compliance, behave ethically and follow your organization's and the Plan's Standards of Conduct. Watch for common instances of non-compliance, and report suspected non-compliance. Know the consequences of non-compliance, and help correct any non-compliance with a corrective action plan that includes ongoing monitoring and auditing
Prevent: Operate within your organization's ethical expectations to prevent non-compliance!
Detect & Report: If you detect potential non-compliance, report it!
Correct: Correct non-compliance to protect our members and save money!
Course Details
Avg Completion Time: 1.5 Hours
Format: Online Self-Paced Training
Access: Online Access for 60 Days
Certificate of Completion: Yes
Certificate Expiry: 1 Year
Audio: Yes
License: Single User
Course Outline
Introduction
Definitions

Fraud
Waste
Abuse
Additional Definition

Enforcement Agencies
Governing Laws

Civil and Criminal False Claims
Anti-Kickback Act
Civil Monetary Penalties Act
Ethics in Patient Referrals Act
Health Care Fund
Criminal False Statements Related to Health Care Matters
Civil False Claims Act
Obstruction of Criminal Investigations of Health Care Offense

The Impact of Non-Compliance
Whistleblower Protection Act
What is a Compliance Plan?
Fraud, Waste and Abuse Examples

Prescriber Examples
Beneficiary Examples
Pharmaceutical Manufacturer Examples
Plan Sponsor Examples
Pharmacy Benefits Manager (PBM)/Pharmacy Examples
Billing Examples
Common Types of Health Care FWA

Fraud Warning Signs
Consequences of Committing Fraud, Waste, or Abuse
Reporting Fraud, Waste, and Abuse
The Importance of Awareness & Training
Red Flag Rule Overview
Required Actions for Healthcare Entities
Summary
Certificate for Continuing Education Credits:
Students can buy a 1.5 CE credits certificate for this course at the time of registration. You will receive one CE credit for this course through the Approved Provider of California Board of Registered Nursing after completing the course.
Email us now at Bob@hipaatraining.net or call (515) 865-4591 if you have any questions about this course and who should take this course.
Testimonials
This course is very helpful. I will recommend it to anyone who would like to take a course about Medicare/Medicaid Fraud, Waste, Abuse.
Natacha Charles
It was a great experience I appreciate the opportunity to take the test I have also encouraged our colleagues in the industry to take the test.
Kelvin Jones
Very interesting course. I have been in this industry for 30 years. good test.
Nancy H.
Thank you! I learned a lot that can benefit me educating those I work with.
Sarah Zayhowski
Very Informative Course. I would recommend.
Armando Torres
Barkley Risk Management & Insurance
Interesting course that shows what healthcare fraud, waste and abuse in medicare and medicaid is.
Kristen R
This was very informational and helpful.
KRISTINA MARINO
Great information in a convenient format
CHARLES SIGUENZA
Good review of these regulations. Thank you!
Rita Eng
Well conducted course. Easy to understand and complete.
Hallie Zwibel
This is very good training to review once a year.
Derek Kunc
Very enlightening, thank you once again
Oscar Smith
Very useful info. Informative, and I can trust it is accurate.
Dorothea Moore
This course was great and helped me a lot!
Wesue Harmon
Great course, covered it all. Thanks
Susan Fette
USER RATING:
Medical Fraud, Waste and Abuse Training Course for Medicare/Medicaid is rated 4.7 out of 5 by 1618 users.