What is Social Engineering Training?
Our Security Awareness Training course provides information on how hackers use social engineering tools like Spoofing, Phishing, Pharming, Whaling / CEO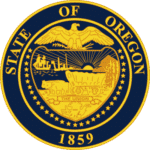 Fraud, Vishing, SMiSHing, Image Phishing, Piggybacking, Dumpster diving, Eavesdropping and many more for data theft. With different types of Malware like Computer viruses, Worms, Trojan horses, Ransomware, Spyware, Adware, Scareware, Keylogger, etc you want to be aware of threats around you. The overall goal is to protect you from financial losses, identity theft, and damage to your reputation caused due to breaches in security by criminals. This course is useful for individuals using a computer, smart devices, and the Internet.
Who needs Security Awareness Certification in Oregon?
Our simple, quick, and cost-effective social engineering certification training for CyberSecurity Awareness in the Oregon State is ideal for employees, business owners, individuals applying for the first job in their life, seniors, parents, volunteers, and others. This certification training is ideal for individuals in Oregon cities like Portland, Salem, Eugene, Gresham, Hillsboro, Beaverton, Bend, Medford, Springfield, Corvallis, Albany, Tigard.
HIPAA Training.net is a one-stop solution to obtaining the CyberSecurity Awareness Professional Certification.
What are my Options to get Certified?
Virtual Live Instructor-led Online: Our Instructor uses Zoom or WebEx for virtual classroom training. You will follow the same schedule as the classroom course and will be able to interact with the trainer and other delegates. Take the class from home, office, or on the move. View Schedule for Virtual Live Instructor-led Online CCAP Course.
Online Self-Paced:  Take the self-paced online course of 4 hours for $45 and complete it at your convenience. Register Now for Online Cybersecurity Awareness Course for Employees
Onsite Private Group Training: One day of onsite training to meet your learning objectives and learning goals for all the employees. Contact us for a quote.
What Does the Cybersecurity Awareness Course Cover?
 The course includes the following subject areas:
Introduction
Security Training and Its importance
How does this training help?
Breach Cost
Bad Actors
What is information security, risk, threats, attacks
Information security: CIA
Information security controls
Our Working Conditions
Working Remotely
Smart devices
Threat Target – Humans

Spoofing
Caller ID Spoofing
One ring Phone scam
IP Spoofing
URL Spoofing
Email address Spoofing

IoT/Home Security
Security While Traveling
Physical Security Concerns
Dumpster Diving
Piggybacking
Tailgating
Eavesdropping
Portable Media Devices
Social Engineering
Phishing scams & Threats
Deceptive Phishing
Whaling / CEO Fraud
W2 Phishing
Search Engine Phishing
Pharming
Spear Phishing
Vishing
SMiSHing
Dropbox Phishing
Google Docs Phishing
Image Phishing
Protect against Identity Theft
Social Media
Personal Social Media
Business Social Media
Social Media & "BYOD"
Malware
Computer viruses
Worms
Trojan horses
Ransomware
Spyware
Adware
Scareware
Keylogger
Signs of infection
Password: Guidelines and Best Practices
Two-factor Authentication
Internet Security
Guidelines and Best Practices
Is the link safe?
Hover mouse before clicking
Downloading safely
VOIP Communications
Advantages & disadvantages
Phone scams
System and Device Security
Operating System and Device Security
Mobile devices
Cloud
Is this the class I am required to take?
The Cybersecurity awareness training class has several different names as it covers many topics in it but they all reference the same class requirement. If you are required to take any one of the following classes, our self-paced online security Awareness training for the employees may satisfy that requirement. Feel free to call us if you are trying to meet any specific Federal or State regulations.
Cyber Security Awareness Class
Cyber Security Awareness Course
Cyber Security Training for employees
Social Engineering Awareness Class
Social Engineering Training
Social Engineering Prevention Training
Social Engineering Awareness Course
Social Engineering Training for employees
Phishing Awareness Class
Phishing Prevention Training
Phishing email Awareness Course
Phishing Training for employees
Security awareness training for employees
Security Awareness Training
Security Awareness Course
Ransomware Awareness Class
Ransomware Training
Ransomware Prevention Training
Ransomware Awareness Course
Ransomware Training for employees
Virtual Live Instructor-led Online for Oregon
Name of the Class

City and Cost

Date

Cyber Security Awareness Training for Social Engineering
Portland, Oregon

$99

Aug 25, 2023
Oct 20, 2023
Dec 8, 2023
Feb 9, 2024
April 19, 2024
June 14, 2024
Aug 23, 2024
Oct 25, 2024
Dec 13, 2024

Certified Cybersecurity Awareness Professional (CCAP) Certification Training

Portland, Oregon

$175 for Training with CCAP unlimited exam

Aug 25, 2023
Oct 20, 2023
Dec 8, 2023
Feb 9, 2024
April 19, 2024
June 14, 2024
Aug 23, 2024
Oct 25, 2024
Dec 13, 2024
If you are in any of the following counties in Oregon then we recommend you to:
Register for this class OR
Request for a Custom Onsite Training OR
Self Paced Onsite Training
Baker County
Benton County
Clackamas County
Clatsop County
Columbia County
Coos County
Crook County
Curry County
Deschutes County
Douglas County
Gilliam County
Grant County
Harney County
Hood River County
Jackson County
Jefferson County
Josephine County
Klamath County
Lake County
Lane County
Lincoln County
Linn County
Malheur County
Marion County
Morrow County
Multnomah County
Polk County
Sherman County
Tillamook County
Umatilla County
Union County
Wallowa County
Wasco County
Washington County
Wheeler County
Yamhill County
If you have any questions, feel free to call us at 515-865-4591 or send us an email at  Bob@hipaatraining.net
Security Awareness Certification Training course is rated 4.6 out of 5 by 361 users.