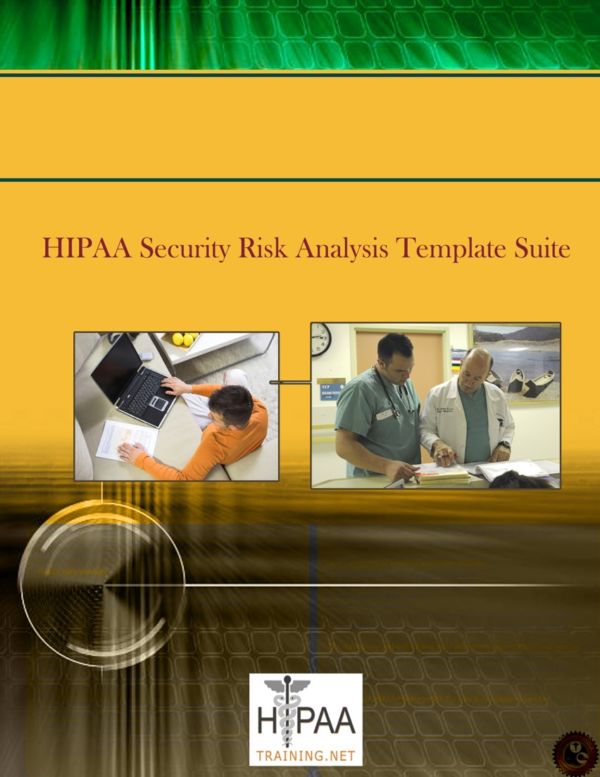 Risk Analysis is often regarded as the first step toward HIPAA compliance. Risk analysis is a required implementation specification under the Security Management Process standard of the Administrative Safeguards portion of the HIPAA Security Rule as per Section 164.308(a)(1). Covered entities will benefit from an effective HIPAA Security Risk Analysis and Risk Management program beyond just being HIPAA compliant. Compliance with HIPAA is not optional… it is mandatory, to avoid penalties.
The objective of HIPAA Security Risk Analysis/Assessment:
The overall objective of a HIPAA Security Risk Analysis is to document the Potential risks and vulnerabilities to the confidentiality, integrity, or availability of electronically protected health information (ePHI) and determine the appropriate safeguards to bring the level of risk to an acceptable and manageable level. It helps in ensuring that controls and expenditures are fully commensurate with the risks to which the organization is exposed
HIPAA Security Template
Organizations can adopt security measures through our HIPAA Security Template which allows them to appropriately implement the standards and implementation specifications while taking into account the size and complexity of the organization.
List of documents in HIPAA Security Risk Analysis Template revised for HITECH Omnibus Rule
Asset Inventory Worksheet
Detailed HIPAA Security Risk Analysis Executive Report
Risk Analysis Checklist
Risk Analysis Template
Risk Assessment Executive Presentation
HIPAA Security Risk Assessment Scorecard
Overview spreadsheet
Administrative safeguard spreadsheet
Technical safeguard spreadsheet
Physical safeguard spreadsheet
Organizational safeguard spreadsheet
Sample Privacy & Security Risk Analysis Executive Report 2013-Short Version
Threat Matrix Worksheet
Total Cost: $495
If your company needs multiple entity licenses or templates, we may be able to give you discounted pricing. For information on this, please get in touch with Bob Mehta at (515) 865-4591.
We can give you more information on the license for the HIPAA Security Template on https://hipaatraining.net/about-us/hipaa-templates-license-agreement-non-disclosure-agreement/
All orders placed after 12 p.m. CST Monday through Friday will process by the next business day, except for New Year's Day, Memorial Day, Independence Day, Labor Day, Thanksgiving Day, and Christmas Day. International shipping may take additional days.
If you have placed an order after 12:00 pm CST and you need urgent delivery of the product, please call us at (515) 865-4591 and we will try to ship the order on the same day. We can e-mail this product to you if you need it. Please notify in the comments section or send an e-mail to Bob@hipaatraining.net
USER RATING:
HIPAA Security Risk Analysis Template Suite is rated 4.8 out of 5 by 990 users.