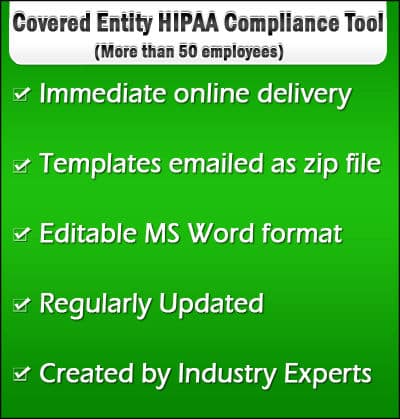 Supremus Group has different HIPAA compliance forms and templates to help the covered entity get HIPAA compliant and jumps start your HIPAA compliance projects. Below you will find all the HIPAA compliance tools which will help your organization with your HIPAA compliance project requirements and save you a lot of time for your team and thousands of dollars.
We offer a checklist for your Covered Entity to determine their compliance status. If you want to check their compliance status, feel free to request this checklist by email: Bob@hipaatraining.net.
We also offer HIPAA certification for Covered Entities and products used by the health care industry. Ask your Business Associates to attain these certifications for their company/product before entering into business with them.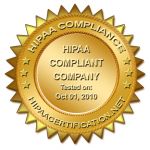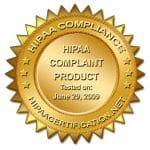 For details on how to achieve the HIPAA compliance seal for your company, services and products, feel free to contact us at Bob@hipaatraining.net or call (515) 865-4591.
We purchased the small business associate template suite for our business. It is extremely helpful in trying to figure out how to become compliant. We are not a doctor's office, hospital, or even a third party medical biller – although any one of those may be our customer. We didn't have anyone in-house who knew much about HIPAA laws and our attorney told us to look for some outside help. Outside help was extremely expensive – we decided to go with the templates from Supremus and although we aren't through all of them yet, -it's a lot!- – so far we are pleased.
USER RATING:
Covered Entity HIPAA Compliance Tool for more than 50 employees is rated 4.7 out of 5 by 947 users.